ABT Counselor and Therapist Profiles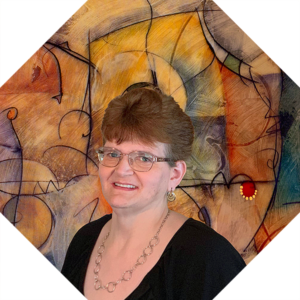 Issues:
Abuse (physical, sexual, financial, verbal, emotional, etc.)
Adoption
Alzheimer's / Dementia
Anger Management
Antisocial Personality
Anxiety
Bipolar Disorder
Career Counseling
Chronic illness or pain
Codependency
Depression
Emotional disturbance
Family Issues
Gender identity issues
Grief / Loss / Bereavement
Health issues (cancer, staged diseases, AIDS / HIV, etc.)
Intellectual disabilities
Learning disabilities
Life Transitions
Marital (infidelity, divorce, communication or relationship issues, etc.)
Mood Disorders
Obsessive-Compulsive Disorder
Oppositional Defiance
Parenting issues
Premarital
Relationship Issues
School issues (bullying, poor behavior or grades, text anxiety, etc.)
Self-esteem Issues
Spirituality
Stress
Trauma & PTSD
Weight concerns
Women's issues
Kathy earned her Bachelor's degree in History and Education PK-8 from Roanoke College in 1996. She worked as a special education teacher for Roanoke City Schools. She earned her Master of Arts degree in Professional Counseling from Liberty University in 2019. She is currently studying for her Ph.D. in Marriage and Family Therapy.
Kathy takes an eclectic approach to counseling, meaning she does not use one treatment model all the time for every individual. She works well with all ages, but having an educational background, she loves to work with children and teens. She has a passion to help others make positive and lasting changes in their lives.
Kathy likes to help her clients by meeting them where they are while walking alongside them during their journey for change. Her ultimate goal is to provide a safe environment to build a therapeutic relationship, which allows her clients to be empowered to make the changes in their lives so they can meet both their short and long term goals.
To schedule an appointment with Kathy:
Ages of Clients:
Toddlers (0-6 years)
Children (7-12 years)
Teens (13-17 years)
Adults (18-64 years)
Elders (65+ years)
Modality:
Individuals
Couples
Families
Faith-Orientation:
Christian
Treatment Modalities:
Acceptance & Commitment
Coaching
Cognitive Behavioral
Dialectical Behavioral
Eclectic
Faith-based counseling
Marital Counseling
Person-centered
Rational Emotive Behavior (REBT)
Solution-Focused Brief (SFBT)
Strength-based
Trauma focused / trauma informed