ABT Counselor and Therapist Profiles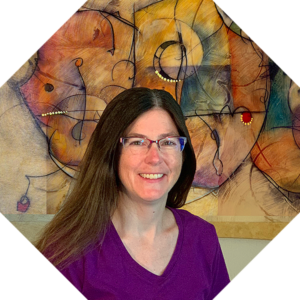 Issues:
Abuse (physical, sexual, financial, verbal, emotional, etc.)
Addiction (pornography or sex, digital/gaming, gambling, etc.)
Adoption
Anxiety
Bipolar Disorder
Codependency
Depression
Domestic violence and abuse
Eating disorders (anorexia or bulimia nervosa, binge eating disorder, etc.)
Emotional disturbance
Family Issues
Gender identity issues
Grief / Loss / Bereavement
Health issues (cancer, staged diseases, AIDS / HIV, etc.)
Hoarding
Identity (ethnic / racial, gender, sexual, etc.)
Juvenile violence or legal issues
Life Transitions
Marital (infidelity, divorce, communication or relationship issues, etc.)
Men's Issues
Mood Disorders
Parenting issues
Premarital
Pregnancy issues (infertility, abortion, prenatal, postpartum, complications, etc.)
Relationship Issues
Self-esteem Issues
Self-harm
Separation/Divorce Mediation

Sexuality (lesbian, gay, bisexual, pansexual, asexual, etc.)

Stress
Substance abuse
Suicidal tendencies or thoughts
Trauma & PTSD
Weight concerns
Women's issues
Chrissy is a Licensed Marriage and Family Therapist who has many years treating children, teens, and adults with mental health issues. Chrissy has a Bachelor's degree in Psychology with a concentration in Substance Abuse from Kaplan University. She holds a Master's degree in Marital and Family Counseling through Capella University.
Chrissy specializes in treating those who struggle with a variety of mental health issues and other issues that may be affecting a person's everyday life, such as, but not limited to, Depression, Anxiety, Bi-Polar Disorder, Eating Disorders and Relationship issues.
If you have mental health issues, life challenges, and/or relationship issues and you need someone to talk to, Chrissy has extensive experience in helping those struggling. Chrissy is very empathetic and is willing to listen and teach you the skills you need to feel better!
To schedule an appointment with Chrissy:
Ages of Patients:
Children (7-12 years)
Teens (13-17 years)
Adults (18-64 years)
Modality:
Individuals
Couples
Families
Treatment Modalities:
Acceptance & Commitment
Cognitive Behavioral
Dialectical Behavioral
Family counseling
Family systems
Marital Counseling
Narrative
Person-centered
Solution-Focused Brief (SFBT)
Strength-based
Structural Family Therapy
Trauma focused / trauma informed