ABT Counselor and Therapist Profiles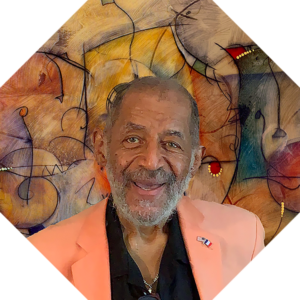 Issues:
Abuse (physical, sexual, financial, verbal, emotional, etc.)
ADD/ADHD & Behavioral issues
Addiction (pornography or sex, digital/gaming, gambling, etc.)

Anger Management

Anxiety

Bipolar Disorder

Borderline Personality Disorder

Codependency

Depression

Domestic violence and abuse

Emotional disturbance

Grief / Loss / Bereavement

Marital (infidelity, divorce, communication or relationship issues, etc.)

Mood Disorders

Office-Based Opioid Treatment (OBOT)

Oppositional Defiance

Relationship Issues

School issues (bullying, poor behavior or grades, text anxiety, etc.)
Self-esteem Issues
Self-harm

Substance abuse

Trauma & PTSD
After graduating from William Flemming High School, Vinnie attended Fisk University in Nashville, TN, earning a B.A. in history. He also holds a Funeral Practioner's License from Mercer County Community College in Trenton, NJ. Vinnie also earned a Master's degree in Counseling Education and Human Development from Radford University. He is a Certified ACN Detox Specialist.
Vinne specializes in working with patients with the following: Borderline Personality disorder, trauma, substance abuse, self-harm and low self-esteem, as well as patients with relationship issues.
Vinne has worked as a coordinator in Drug Court and has coordinated and facilitated an OBT program and serves on numerous boards related to Substance Use Disorder. He has an amazing story and is in recovery himself, clean for 21 years.
To schedule an appointment with Vinnie:
Ages of Patients:
Teens (13-17 years)
Adults (18-64 years)
Modality:
Faith-Orientation:
Christian
Treatment Modalities:
Cognitive Behavioral
Dialectical Behavioral
Office-Based Opioid Treatment (OBOT)
Rational Emotive Behavior (REBT)
Solution-Focused Brief (SFBT)