ABT Counselor and Therapist Profiles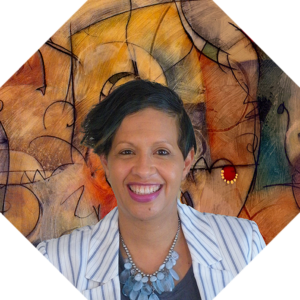 Issues:
Anxiety
Marital (infidelity, divorce, communication or relationship issues, etc.)
Mood Disorders
Premarital
Relationship Issues
Sex Therapy
Spirituality
Trauma & PTSD
Tanyia received her Master's degree in Social Work from Howard University. Tanyia is a Licensed Clinical Social Worker with over 12 years of experience, working in both inpatient and outpatient mental health settings. She has provided counseling services with individuals and couples who have an array of mental health and psychosocial concerns.
Tanyia's specialties include being Gottman Couple Methods Therapy Level III trained and she is skilled in providing both pre-marital and couples counseling — addressing marital affairs, trauma, sexuality, and conflict resolution in relationships. Tanyia is an ordained Deacon and offers spiritual and faith-based counseling upon request.
Tanyia exhibits compassion and empathy in her work and believes in using a strengths-based approach with a variety of treatment modalities, that help individuals and couples to have positive outcomes and to work successfully toward meeting their goals.
To schedule an appointment with Tanyia:
Ages of Clients:
Modality

:
Treatment Modalities:
Clinical Supervision
Faith-based counseling
Gottman Method
Marital Counseling
Strength-based
Veterans (cannot be connected to care at Salem VAMC)