ABT Counselor and Therapist Profiles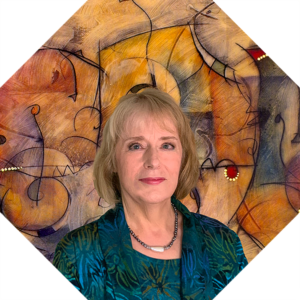 Issues:
Abuse (physical, sexual, financial, verbal, emotional, etc.)
ADD/ADHD & Behavioral issues
Anxiety
Depression
Family Issues
Gender identity issues
Grief / Loss / Bereavement
Identity (ethnic / racial, gender, sexual, etc.)
Intellectual disabilities
Marital (infidelity, divorce, communication or relationship issues, etc.)
Mood Disorders
Parenting issues
Pregnancy issues (infertility, abortion, prenatal, postpartum, complications, etc.)
Relationship Issues
School issues (bullying, poor behavior or grades, text anxiety, etc.)
Self-esteem Issues

Sexuality (lesbian, gay, bisexual, pansexual, asexual, etc.)

Spirituality
Stress
Trauma & PTSD
Women's issues
Laurel has over 25 years of experience as a  Licensed Professional Counselor and Licensed Marriage and Family Therapist.  She received her Master's degree at James Madison University and completed Post Graduate work at James Madison University and Radford University.
Throughout her career, she has worked in private practice, community-based, and inpatient hospital settings.  She has been with Associates in Brief Therapy since 2006.
Laurel has a warm, down to earth style that focuses not only on the presenting concern but also builds on the individual, couple or family's strengths.  She works with adolescents and adults.

Her work gives a feeling of acceptance and hope for her patients.  She uses proven, treatment approaches designed to bring about effective, lasting changes in the shortest amount of time possible.
Laurel serves a diverse group of clients and has a wide range of specialties.  Her specialties include treatment for: depression, anxiety, grief and bereavement, relationship issues, postpartum depression, attention deficit disorders, trauma related issues, as well as, work and school difficulties   She is open to people from all faiths, and non-faith backgrounds, various gender identity and LGBTQ individuals.
Laurel retired in the Fall of 2022 and is no longer seeing patients. We wish her a multitude of blessings in her retirement!
Ages of Clients:
Teens (13-17 years)
Adults (18-64 years)
Modality:
Individuals
Couples
Families
Treatment Modalities:
Acceptance & Commitment
Cognitive Behavioral
Eclectic
Faith-based counseling
Family counseling
Family systems
Gottman Method
Internal Family Systems
Marital Counseling
Mindfulness-Based (MBCT)
Person-centered