ABT Counselor and Therapist Profiles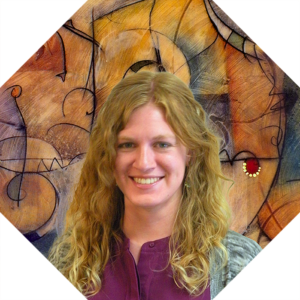 Issues:
Anxiety
Bipolar Disorder
Depression
Family Issues
Gender identity issues
Identity (ethnic / racial, gender, sexual, etc.)
Life Coaching
Life Transitions
Mood Disorders
Parenting issues
Pregnancy issues (infertility, abortion, prenatal, postpartum, complications, etc.)
Self-esteem Issues
Self-harm

Sexuality (lesbian, gay, bisexual, pansexual, asexual, etc.)

Stress
Women's issues
Sarah McCoy is a resident in Professional Counseling. She received two Bachelor's degrees from Virginia Tech in Psychology and Human Development. Her Master's degree is in Community Counseling from Mount Aloysius College.
Sarah enjoys working with adolescents and adults dealing with a wide range of emotional and behavioral concerns, including mood disorders, gender identity, sexual issues, and life transitions.
Sarah believes in meeting patients where they're at and working with them in a trusting and non-judgemental environment.
To schedule an appointment with Sarah:
Ages of Patients:
Teens (13-17 years)
Adults (18-64 years)
Elders (65+ years)
Modality:
Treatment Modalities:
Cognitive Behavioral
Solution-Focused Brief (SFBT)
Strength-based