ABT Counselor and Therapist Profiles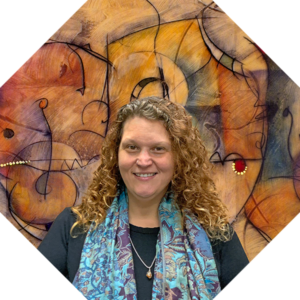 Issues:
Abuse (physical, sexual, financial, verbal, emotional, etc.)
ADD/ADHD & Behavioral issues
Addiction (pornography or sex, digital/gaming, gambling, etc.)
Adoption

Anger Management

Anxiety

Autism Spectrum
Bipolar Disorder

Chronic illness or pain

Depression

Domestic violence and abuse

Emotional disturbance

Family Issues
Gender identity issues
Grief / Loss / Bereavement

Juvenile violence or legal issues

Life Transitions

Marital (infidelity, divorce, communication or relationship issues, etc.)

Mood Disorders

Oppositional Defiance

Premarital

Relationship Issues

School issues (bullying, poor behavior or grades, text anxiety, etc.)
Self-esteem Issues
Self-harm
Separation/Divorce Mediation

Sexuality (lesbian, gay, bisexual, pansexual, asexual, etc.)

Spirituality
Stress
Substance abuse
Suicidal tendencies or thoughts
Trauma & PTSD

Veteran's issues

Women's issues
Valerie is in her final year of residency to be a Licensed Professional Counselor. She completed her Master's degree program through Liberty University. She also has a Master's degree from Hollins University in Social Sciences.
Valerie has been in the mental health field since 2008 and has a variety of experience ranging from children, teens, adults and the elderly. She has worked with a significant number of mental health diagnoses including children-specific diagnoses and Autism Spectrum Disorders. She can assist in identifying challenges and creating a logical plan to overcome challenges and with the identification and implementation of appropriate coping skills to help with every day obstacles and frustrations that we all face in life.
Valerie is currently accepting patients and has no wait list at this time. She has Saturday availability and night time appointments.
To schedule an appointment with Valerie:
Ages of Patients:
Toddlers (0-6 years)
Children (7-12 years)
Teens (13-17 years)
Adults (18-64 years)
Elders (65+ years)
Modality:
Faith-Orientation:
Religious/Spiritual
Treatment Modalities:
Acceptance & Commitment
Applied Behavioral Analysis
Art Therapy

Cognitive Behavioral

Cognitive Processing
Compassion focused
Crisis Intervention

Person-centered

Reality Therapy

Solution-Focused Brief (SFBT)

Strength-based

Trauma focused / trauma informed