ABT Counselor and Therapist Profiles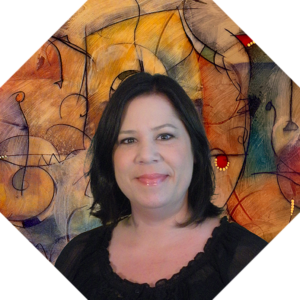 Issues:
Abuse (physical, sexual, financial, verbal, emotional, etc.)
Addiction (pornography or sex, digital/gaming, gambling, etc.)
Anxiety
Codependency
Depression
Family Issues
Life Transitions
Marital (infidelity, divorce, communication or relationship issues, etc.)
Men's Issues
Mood Disorders
Premarital
Pregnancy issues (infertility, abortion, prenatal, postpartum, complications, etc.)
Relationship Issues
Separation/Divorce Mediation
Spirituality
Stress
Trauma & PTSD
Nora earned a B.S. in Psychology (2003) and an M.S.Ed. in Counseling (2005) from Old Dominion University. She has been a Licensed Professional Counselor since 2008 and a Certified Sex Offender Treatment Provider since 2009. Nor has worked extensively in community mental health and in private practice.
Nora has training in Eye Movement Desensitization and Reprocessing (EMDR) used for the treatment of trauma and PTSD. She has training in Gottman Method Couples Counseling to address marital and relationship issues. She utilizes Dialectical Behavioral Therapy (DBT) to address a variety of issues such as depression, anxiety, and mood disorders. Additionally, Nora has a special interest in spiritual issues and men's issues. She enjoys working with adults, couples, and groups. She also finds great satisfaction in partnering with family members / friends who have a loved one who suffers from mental illness to help them cope.
Nora would love the opportunity to walk the journey with you. Please reach out to ABT Counseling and let's discuss how we can help you reach your goals.
To schedule an appointment with Nora:
Ages of Patients:
Adults (18-64 years)
Elders (65+ years)
Modality:
Individuals
Couples
Groups
Faith-Orientation:
Christian
Treatment Modalities:
Dialectical Behavioral
Eye-Movement Desensitizing & Reprocessing (EMDR)
Faith-based counseling
Gottman Method
Marital Counseling
Person-centered
Trauma focused / trauma informed