ABT Counselor and Therapist Profiles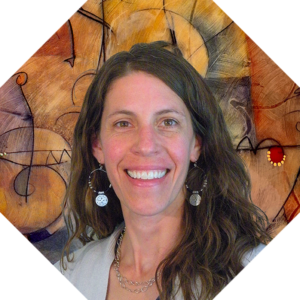 Issues:
Abuse (physical, sexual, financial, verbal, emotional, etc.)
ADD/ADHD & Behavioral issues
Adoption
Anxiety
Bipolar Disorder
Career Counseling
Chronic illness or pain
Codependency
Depression
Family Issues
Grief / Loss / Bereavement
Health issues (cancer, staged diseases, AIDS / HIV, etc.)
Life Transitions
Parenting issues
Premarital
Pregnancy issues (infertility, abortion, prenatal, postpartum, complications, etc.)
Relationship Issues
School issues (bullying, poor behavior or grades, text anxiety, etc.)
Self-esteem Issues
Spirituality
Stress
Women's issues
Margaret is a Licensed Masters in Social Work counselor with over 13 years of experience. She has worked in primary healthcare as a Behavioral Health Consultant and within the child welfare system. Margaret has certification with Mindfulness Based Stresss Reduction and training in eclectic modalities of treatment across the life-span.
Through a bio-psycho-social-spiritual approach to person-centered care, Margaret is here to process life's challenges, stresses, and changes. Together, a way-forward can be chartered.
Your trust is sacred and it would be a privilege and honor to work with you and your family!
To schedule an appointment with Margaret:
Ages of Clients:
Toddlers (4-6 years)
Children (7-12 years)
Teens (13-17 years)
Adults (18-64 years)
Elders (65+ years)
Modality:
Faith-Orientation:
Christian
Treatment Modalities:
Acceptance & Commitment
Cognitive Behavioral
Compassion focused
Culturally Sensitive / Multicultural
Eclectic
Narrative
Person-centered
Solution-Focused Brief (SFBT)
Strength-based
Trauma focused / trauma informed