Depression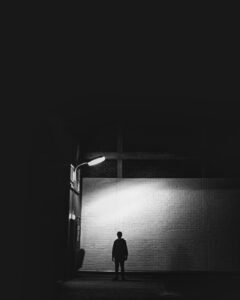 Depression is serious. It can be debilitating. Untreated, it can increase risky behaviors such as drug use or alcohol addiction. It can even lead to suicide.
Do you think you might have depression? Almost 19 million people in the United States do. And that number is on the rise because of our current climate in the U.S. COVID-19. Loneliness. Political unrest.  Isolation. Quarantine. Favorite activities are canceled.  It can be difficult to cope. The stresses of life can be weary and draining.
It's not just adults who battle depression.  Children and teenagers can also experience it. Negative self-image, bullying, social pressures, and unrealistic expectations can cause Depression disorders in children. The American Academy of Pediatrics notes that more children than ever are experiencing Depression, but at the same time, fewer are being treated.
Here are some common symptoms of Depression. If you or a family member can identify, you may want to see a professional therapist. All ABT Counseling medical staff are expertly trained to treat patients with Depression.
Don't delay. Call us. We can help.
Crying. Feeling sad. Depressed. Discouraged. Hopeless.
Feeling guilty. Worthless. Helpless. Feeling like a failure. That you've let yourself or your whole family down.
Little interest or pleasure from things you usually enjoy.
Moving slowly. Agitated. Feeling restless or irritable.
Feeling tired. Having too little energy.
Trouble falling asleep, staying asleep. Sleeping too little or too much.
Poor appetite. Eating too much or too little.
Trouble making decisions or difficulty concentrating.
Wishing you were dead. Or hoping you fall asleep and don't wake up again.
If you are experiencing any of these symptoms, schedule an appointment with an ABT Counselor.
Treatment Providers
Most, if not all, of our providers work with Depression. Click the button below and go to our counselors page where you can view all of our provider profiles.