ABT Counselor and Therapist Profiles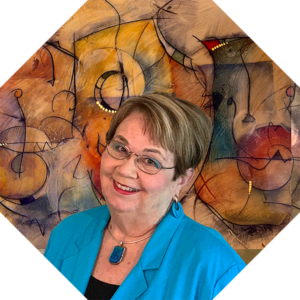 Issues:
Abuse (physical, sexual, financial, verbal, emotional, etc.)
Addiction (pornography or sex, digital/gaming, gambling, etc.)
Anger Management
Anxiety
Bipolar Disorder
Codependency
Depression
Emotional disturbance
Family Issues
Grief / Loss / Bereavement
Life Transitions
Marital (infidelity, divorce, communication or relationship issues, etc.)
Mood Disorders
Obsessive-Compulsive Disorder
Relationship Issues
Self-esteem Issues
Spirituality
Stress
Substance abuse
Weight concerns
Women's issues
Darnell has a Bachelor's degree in Education from Longwood University and a Master's degree in Clinical Social Work from Virginia Commonwealth University. She became licensed to practice social work in 1995 and received state certification as a Substance Abuse Counselor in 1997.  She worked as a Family Therapist at Mt. Regis Center and has been in private practice with ABT Counseling since 2001.
As a specialist in mental health treatment, Darnell can help people who are suffering from depression, anxiety, phobic disorder, a variety of mood disorders (including bipolar disorder). She uses a practical approach to help clients learn to manage stress more effectively and improve their self-esteem. She also offers Christian counseling for those who request a Biblical perspective. Darnell uses a variety of cognitive behavioral techniques, experiential therapies, and supportive counseling — choosing a strategy that best fits with her patients' personalities and temperaments.
Darnell has been helping clients learn to cope with their life stressors and difficulties for over 25 years and is known as a competent and compassionate counselor. She has a warm personality, is a great listener, and will be committed to helping you manage your particular situation with good judgment and step-by-step guidance.
To schedule an appointment with Darnell:
Ages of Clients:
Children (7-12 years)
Teens (13-17 years)
Adults (18-64 years)
Elders (65+ years)
Modality:
Faith-Orientation:
Christian
Treatment Modalities:
Cognitive Behavioral
Cognitive Processing
Eclectic
Experiential Therapy
Faith-based counseling
Family systems
Person-centered
Psychodynamic
Rational Emotive Behavior (REBT)
Solution-Focused Brief (SFBT)
Strength-based