ABT Counselor and Therapist Profiles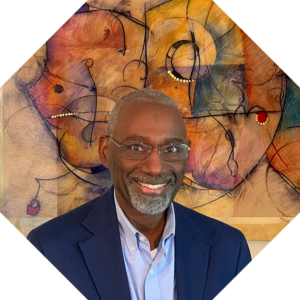 Office Based Medication Assisted Treatment
Anxiety/Depression via Transcendental Mediation (TM)
Medical Management
Issues:
Anxiety
Office Based Medication Assisted Treatment (MAT)
Substance abuse
Trauma & PTSD
After 20 years of family practice in Jamaica, Dr. Campbell came to the USA in 2001 and began a career in internal medicine. Six years ago he focused his attention on addiction medicine.
Dr. Campbell is also trained in natural Ayurvedic Medicine and is a certified teacher of the Transcendental Meditation (TM) technique.
For his office-based treatment of opioid dependence Dr. Campbell uses Suboxone, a safe opioid medication, to stabilize you, then gently tapers you off over 2-3 years while you undergo intensive, compassionate counseling, to re-learn necessary life skills.
If you are anxious, depressed, or generally unfulfilled despite doing all the "right" things, Dr. Campbell can gently help you live your best life on earth. Dr. Campbell can optimize your medication, or even better, give you freedom from pills through TM. Fewer pills, more energy, and more joy!
f you are in the grip of addiction, despite your best efforts, we can be a confidential partner on the road to recovery. Full recovery IS possible, no matter past failures.
Misery is not natural to life. We live in a compassionate, caring, loving universe. There is no need for anyone to suffer. Life is a delight. Call us today and begin the transformation!
To schedule an appointment with Dr. Campbell:
Ages of Patients:
Teens (13-17 years)
Adults (18-64 years)
Elders (65+ years)
Modality:
Faith-Orientation:
Christian
Treatment Modalities:
Office Based Medication Assisted Treatment (MAT)