ABT Counselor and Therapist Profiles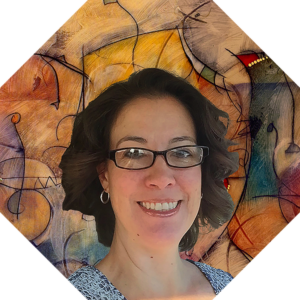 Issues:
Anxiety
Bipolar Disorder
Depression
Family Issues
Grief / Loss / Bereavement
Life Transitions
Marital (infidelity, divorce, communication or relationship issues, etc.)
Mood Disorders
Parenting issues
Relationship Issues
School issues (bullying, poor behavior or grades, text anxiety, etc.)
Self-esteem Issues
Stress
Substance abuse
Women's issues
Dr. Shawn Hughes is a Licensed Professional Counselor (LPC), a Licensed Professional School Counselor (LPSC), a Nationally Certified Counselor (NCC), and a Registered Respiratory Therapist. She holds a Doctorate (PhD) and a Master's degree in Counseling from Virginia Tech. Shawn is married and has four amazing children.
Shawn enjoys working with adolescents, adults and families dealing with a wide range of emotional and behavioral concerns. Shawn utilizes a variety of therapeutic modalities and theoretical approaches that are strength-based and patient-focused. Through a collaborative effort, she and her patients work together to better understand the difficulties in the patient's life to help them develop personal goals.
Shawn notes that life is a journey and she enjoys providing a positive and supportive environment where her patients can openly share thoughts, feelings, and concerns. It is her hope that counseling will provide her patients with a safe place and opportunity for personal awareness, wellness, and growth.
To schedule an appointment with Shawn:
Ages of Patients:
Teens (13-17 years)
Adults (18-64 years)
Elders (65+ years)
Modality:
Faith-Orientation:
Christian
Treatment Modalities:
Cognitive Behavioral
Crisis Intervention
Family systems
Person-centered
Solution-Focused Brief (SFBT)
Strength-based