ABT Counselor and Therapist Profiles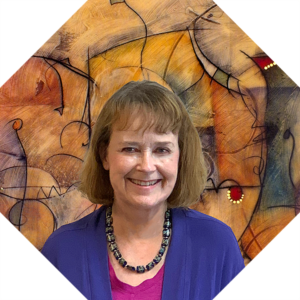 Issues:
Abuse (physical, sexual, financial, verbal, emotional, etc.)
Anger Management
Anxiety
Bipolar Disorder
Borderline Personality Disorder
Chronic Illness or Pain
Codependency
Depression
Developmental Disorders
Domestic violence and abuse
Eating disorders (anorexia or bullimia nervosa, binge eating disorder, etc.)
Family Issues
Grief/Loss/Bereavement
Health issues (cancer, staged diseases, AIDS/HIV, etc.)
Identity (ethnic/racial, gender, sexual, etc.)
Marital (infidelity, divorce, communication or relationship issues, etc.)
Men's Issues
Mood Disorders
Parenting Issues
Relationship Issues
School issues (bullying, poor behavior or grades, text anxiety, etc.)
Self-esteem Issues
Self-harm
Stress
Suicidal tendencies or thoughts
Trauma & PTSD
Weight concerns
Women's issues
Dr. Hurst has a diverse educational and experiential background. She worked in many diverse settings, Court Services, Home Health Agencies, and two Universities before discovering her calling in Clinical Social Work. Dr. Hurst loves working one on one with people to help them sort through their experiences and realize their best selves.
Dr. Hurst thinks one of the most basic things all humans need when they enter counseling is basic respect and acceptance. When we are in a supportive relationship, we can be safe to explore our thoughts and feelings, and recognize the answers, choices, and strengths we have. Dr. Hurst does not adhere to any single theoretical perspective. She tries to integrate theories in a way so that the approach is personalized for each individual. She has found that Eye-Movement Desensitizing & Reprocessing (EMDR) can bring tremendous relief to those who choose to undertake it. Dr. Hurst feels that it is very reward to her as a therapist.
One advantage of aging is that Dr. Hurst has survived many of the developmental stages in life. She has observed many, many others go through life transitions. She invites you, whoever is reading this, to schedule an appointment to meet with her, to see if she might assist you in making the changes you want to make.
To schedule an appointment with Rhoda:
Ages of Patients:
Children (7-12 years)
Teens (13-17 years)
Adults (18-64 years)
Elders (65+ years)
Modality:
Individuals
Couples
Families
Faith-Orientation:
Christian, open to and accepting of persons of any or no faith
Treatment Modalities:
Acceptance & Commitment
Attachment-based
Cognitive Behavioral
Compassion focused
Culturally Sensitive/Multicultural
Eclectic
Eye-Movement Desensitizing & Reprocessing (EMDR)
Integrative / Interpersonal
Mindfulness-Based (MBCT)
Play Therapy
Psychodynamic
Sand play
Trauma focused / trauma informed