ABT Counselor and Therapist Profiles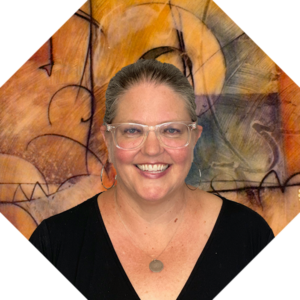 Issues:
Abuse (physical, sexual, financial, verbal, emotional, etc.)
Adjustment Disorder
Anxiety
Career Counseling
Codependency
Emotional disturbance
Family Issues
Gender identity issues
Grief / Loss / Bereavement
Weight concerns
Women's issues
Dr. Lakin earned her Ph.D. in 2019 in Counselor Education and Supervision. She teaches full-time and counsels patients part-time at ABT. She is a Nationally Certified Counselor with an LPC in Idaho, and a Residential License in Virginia.
Dr. Lakin sees children, teenagers, and adults. She employs many Creative Arts Therapeutic interventions with an emphasis on Cognitive Behavioral Therapy and Narrative Therapy. Dr. Lakin is focused on strong interpersonal skills and the ability to create a comfortable, safe environment for the patient. She will help patients work through the problems that they've been facing. She will also work with them to identify opportunities for progress, help them build healthier coping mechanisms, and develop strategies that they can use to improve their lives.
Dr. Lakin is a compassionate professional with excellent interpersonal skills and high standards of confidentiality. She has knowledge of the best practices for treating a variety of problems that patients may be experiencing. Dr. Lakin believes in building a strong relationship of trust with her patients.
To schedule an appointment with Ashlee:
Ages of Clients:
Toddlers (0-6 years)
Children (7-12 years)
Teens (13-17 years)
Adults (18-64 years)
Elders (65+ years)
Modality:
Individuals
Couples
Families
Groups
Faith-Orientation:
Christian
Treatment Modalities:
Cognitive Behavioral
Cognitive Processing
Compassion focused
Crisis Intervention
Culturally Sensitive / Multicultural
Eclectic
Faith-based counseling
Mindfulness-Based (MBCT)
Psychodynamic
Solution-Focused Brief (SFBT)
Somatic
Strength-based