ABT Counselor and Therapist Profiles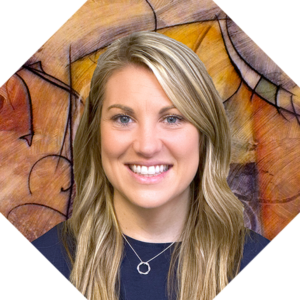 Issues:
Abuse (physical, sexual, financial, verbal, emotional, etc.)
Adoption
Adjustment Disorder
Anger Management
Anxiety
Career Counseling
Codependency
Depression
Domestic violence and abuse
Family Issues
Grief / Loss / Bereavement
Juvenile violence or legal issues
Life Transitions
Marital (infidelity, divorce, communication or relationship issues, etc.)
Oppositional Defiance
Parenting issues
Panic Disorder
Premarital
Pregnancy issues (infertility, abortion, prenatal, postpartum, complications, etc.)
Relationship Issues
Reactive Attachment Disorder
School issues (bullying, poor behavior or grades, test anxiety, etc.)
Self-esteem Issues
Self-harm
Sex Therapy
Spirituality
Stress
Substance abuse
Trauma & PTSD
Traumatic brain injury
Weight concerns
Women's issues
Brianna has an M.Ed. in Professional Counseling from Lynchburg College and has been a licensed therapist since June 2020. She has a variety of experience working with families, children, addiction, mental illnesses, and trauma. She provides individual counseling to adults across Virginia, helping clients manage depression, anxiety, trauma, and a variety of relationship issues. She has experience working with children and teenagers as well, but thoroughly enjoys working with an adult population.  She utilizes CBT, TF-CBT, Motivational Interviewing, and
Solution-focused modalities.
Brianna also utilizes cognitive behavioral therapy (CBT), motivational interviewing (MI), and solution-focused therapy to encourage clients to process their thoughts, feelings, and behaviors to implement necessary changes. By utilizing these strategies and offering a compassionate and safe place to explore, clients will be empowered with new tools and strength to overcome.
Going to therapy can be a scary and an uncomfortable decision, but it can also be a life-changing one. At times, it is refreshing to have an objective, nonjudgemental perspective on our emotions, relationships, and/or life's circumstances. We all go through the twists and turns of life and need a safe place to process, feel heard, be validated, and potentially be motivated for change. Therapy is a place full of empathy and compassion, and it is also a place that will help you see your courage and strength. Brianna would be honored to walk alongside of you during your journey!
To schedule an appointment with Brianna:
Ages of Clients:
Modality:
Individuals
Couples
Families
Groups
Faith-Orientation:
Christian
Treatment Modalities:
Acceptance & Commitment
Art Therapy
Coaching
Cognitive Behavioral
Cognitive Processing
Compassion focused
Crisis Intervention
Eclectic
Faith-based counseling
Family counseling
Gottman Method
Integrative / Interpersonal
Marital Counseling
Mindfulness-Based (MBCT)
Motivational Interviewing
Person-centered
Play Therapy
Positive Psychology
Psychoanalytical
Rational Emotive Behavior (REBT)
Relational
Solution-Focused Brief (SFBT)
Strength-based
Trauma focused / trauma informed