ABT Counselor and Therapist Profiles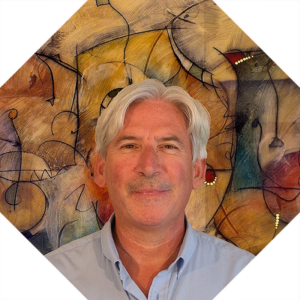 Issues:
Anger Management
Anxiety
Bipolar Disorder
Career Counseling
Codependency
Depression
Family Issues
Grief/Loss/Bereavement
Life Coaching
Life Transitions
Marital (infidelity, divorce, communication or relationship issues, etc.)
Men's Issues
Mood Disorders
Narcissistic Personality Disorder
Obsessive-Compulsive Disorder
Premarital
Relationship Issues
Self-esteem Issues
Separation/Divorce Mediation
Sex Therapy
Spirituality
Stress
David is the Clinical Director and founder of Associates in Brief Therapy (ABT) which was established in 1995. He has been in the counseling profession since 1986. He holds a Master's Degree in Counseling from Liberty University (1985). He earned an Advanced Certificate in REBT in 1993. David is married to Lisa (1987). They have four adult children.
David works with adults, couples, and families. He has extensive training and experience in solution-focused counseling, mediation, and clinical supervision.
His counseling style can best be described as coaching — a motivator and teacher that empowers others to develop strategies and skills. The learning of life skills and being accountable to the practice of these skills is essential to change. Albert Einstein once said: "Insanity is doing the same thing over and over again and expecting different results."
Are you ready to make a change in your life or relationship? We can meet to discuss your goals in a safe, non-judgemental environment. Please call my office or request an appointment on-line. Our friendly staff will call you to schedule an initial consult as soon as possible.
To schedule an appointment with Dave:
Ages of Clients:
Adults (18-64 years)
Elders (65+ years)
Modality:
Individuals
Couples
Families
Faith-Orientation:
Christian
Treatment Modalities:
Acceptance & Commitment
Clinical Supervision
Coaching
Compassion focused
Dialectical Behavioral
Eclectic
Emotionally-focused therapy for couples (EFT)
Faith-based counseling
Family counseling
Marital Counseling
Mindfulness-Based (MBCT)
Rational Emotive Behavior (REBT)
Reality Therapy
Solution-Focused Brief (SFBT)
Strength-based
Mediation