ABT Counselor and Therapist Profiles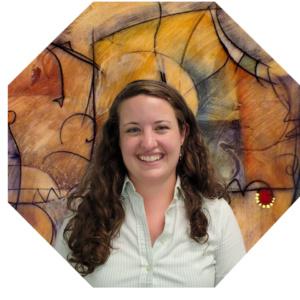 Issues:
Abuse (physical, sexual, financial, verbal, emotional, etc.)
Adjustment Disorder
Alzheimer's/Dementia
Anxiety
Borderline Personality Disorder
Career Counseling
Chronic illness or pain
Codependency
Depression
Developmental Disorders
Domestic Violence and Abuse
Eating Disorders (anorexia or bulimia nervosa, binge eating disorder, etc.)
Emotional disturbance
Family Issues
Grief / Loss / Bereavement
Health issues (cancer, staged diseases, AIDS / HIV, etc.)
Hoarding
Intellectual disabilities
Juvenile violence or legal issues
Learning disabilities
Life Coaching
Life Transitions
Marital (infidelity, divorce, communication or relationship issues, etc.)
Mood Disorders
Obsessive-Compulsive Disorder
Parenting issues
Panic Disorder
Personality Disorder
Premarital
Pregnancy issues (infertility, abortion, prenatal, postpartum, complications, etc.)
Relationship Issues
School issues (bullying, poor behavior or grades, text anxiety, etc.)
Self-esteem Issues
Self-harm
Spirituality
Stress
Substance abuse
Suicidal tendencies or thoughts
Trauma & PTSD
Veteran's issues
Women's issues
Anne is currently a resident in professional counseling. She received a Bachelor's in Psychology as well as a Bachelor's of Arts in Music Performance from Gettysburg College. She has a Master's in Mental Health Counseling from Virginia Tech. She has experience with various age ranges and backgrounds, including work with children and families facing mental health challenges to older adults working through end-of-life challenges.
Anne provides a comfortable space to face mental health challenges such as anxiety, depression, relationship issues, grief and loss, stress, life changes, and more. She has a unique background working with older adults through life challenges such as retirement, relationship issues, grief, dementia, and changing health challenges. She also has vast experience working with caregivers, both of older adults and children.
Anne believes in creating a therapeutic space where a person is seen in a supportive unjudgmental way. Anne desires to gain the trust of those with whom she works as they journey towards health and wellness.
To schedule an appointment with Anne:
Ages of Clients:
Children (7-12 years)
Teens (13-17 years)
Adults (18-64 years)
Elders (65+ years)
Modality:
Faith-Orientation:
Christian
Treatment Modalities:
Cognitive-Behavioral
Cognitive Processing
Compassion focused
Crisis Intervention
Culturally Sensitive / Multicultural
Dialectical Behavioral
Faith-based counseling
Family systems
Integrative / Interpersonal
Marital Counseling
Mindfulness-Based (MBCT)
Narrative
Person-centered
Relational
Solution Focused Brief (SFBT)
Strength-based
Trauma focused / trauma informed
Existential therapy