ABT Counselor and Therapist Profiles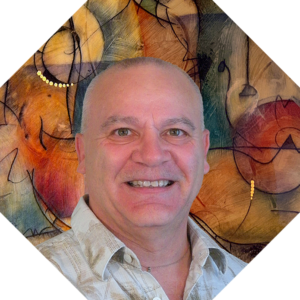 Issues:
ADD/ADHD & Behavioral issues
Addiction (pornography or sex)
Anger Management
Anxiety
Bipolar Disorder
Borderline Personality Disorder
Chronic illness or pain
Depression
Family Issues
Grief/Loss/Bereavement
Life Transitions
Men's Issues
Mood Disorders
Obsessive-Compulsive Disorder
Office Based Medication Assisted Treatment (MAT)
Relationship Issues
School issues (bullying, poor behavior or grades, test anxiety, etc.)
Self-esteem Issues
Self-harm
Separation/Divorce Mediation
Spirituality
Stress
Substance Abuse
Suicidal tendencies or thoughts
Trauma & PTSD
Jim holds a Master's degree in Counseling from Regent University and has been providing outpatient counseling as an LPC since 2006. Jim is qualified to provide clinical supervision for Residents inCounseling.
Specialties include mood disorders, addiction/substance abuse counseling, anger management, stress management, and behavioral issues, Jim has extensive experience with DBT skills training.
In addition to providing empathetic support, Jim can also provide practical skills training to help you reach your counseling goals.
To schedule an appointment with Jim:
Ages of Clients:
Children (7-12 years)
Teens (13-17 years)
Adults (18-64 years)
Elders (65+ years)
Modality:
Faith-Orientation:
Christian
Treatment Modalities:
Clinical Supervision
Cognitive Behavioral
Cognitive Processing
Compassion focused
Dialectical Behavioral
Eclectic
Faith-based counseling
Office Based Medication Assisted Treatment (MAT)
Person-centered
Play Therapy
Solution-Focused Brief (SFBT)
Strength-based