ABT Counselor and Therapist Profiles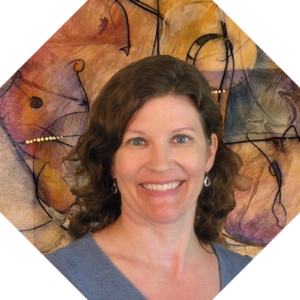 Issues:
Anger Management
Anxiety
Bipolar Disorder
Depression
Emotional disturbance
Family Issues
Grief / Loss / Bereavement
Life Coaching
Life Transitions
Marital (infidelity, divorce, communication or relationship issues, etc.)
Mood Disorders
Parenting issues
Premarital
Pregnancy issues (infertility, abortion, prenatal, postpartum, complications, etc.)
Relationship Issues
School issues (bullying, poor behavior or grades, text anxiety, etc.)
Self-esteem Issues
Spirituality
Stress
Women's issues
Rachel is a Licensed Professional Counselor. She holds a Bachelor's degree in Psychology from Radford University and a Master's degree in Professional Counseling from Liberty University. Rachel has experience working in both in-patient and out-patient settings. She works with individuals, couples, and families. In addition, she has experience facilitating group counseling with teens and adults.
As a counselor, Rachel believes in meeting her patients where they are on their life's journey and providing them support and encouragement in a non-judgmental and safe atmosphere. She is passionate about helping people discern their inner strength and unlocking their potential.
Rachel has called Roanoke "home" for over 17 years. She is a Christian, wife, and mother. She enjoys spending time with her family and friends, traveling to new places, laughter, and exercising.
To schedule an appointment with Rachel:
Ages of Clients:
Teens (13-17 years)
Adults (18-64 years)
Elders (65+ years)
Modality:
Individuals
Couples
Families
Groups
Faith-Orientation:
Christian
Treatment Modalities:
Acceptance & Commitment
Cognitive Behavioral
Compassion focused
Dialectical Behavioral
Eclectic
Faith-based counseling
Family counseling
Gottman Method
Internal Family Systems
Marital Counseling
Positive Psychology
Sand play
Solution-Focused Brief (SFBT)