ABT Counselor and Therapist Profiles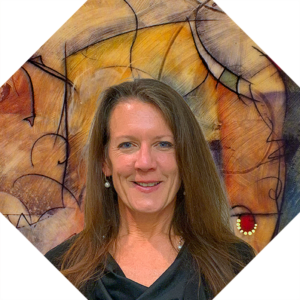 Issues:
Abuse (physical, sexual, verbal, emotional, etc.)
ADD/ADHD & Behavioral issues
Adjustment Disorder
Alzheimer's/Dementia
Anger Management
Anxiety
Bipolar Disorder
Borderline Personality Disorder
Depression
Medication management
Mood Disorders
Obsessive-Compulsive Disorder
Office Based Medication Assisted Treatment (MAT)
Panic Disorder
Psychotic Disorder
Self-harm
Stress
Substance Abuse
Suicidal tendencies or thoughts
Trauma & PTSD
Veteran's issues
Women's issues
Dr. Vest is a nurse practitioner (NP), board certified in both Geriatrics and Family Psychiatric Mental Health. She received her Geriatric NP training at Duke University and her Family Psychiatric Mental Health NP training at the University of Virginia. She received her Doctor of Nursing Practice (DNP) from the University of Virginia with an emphasis on substance abuse and tobacco cessation. She has been in practice as a Registered Nurse since 1986 and as a Nurse Practitioner since 2005.
Dr. Vest specializes in psychiatry, geriatrics and substance abuse.  When she started her company, Blue Ridge Telehealth, LLC, her vision was to increase access to rural and homebound Virginians, especially the elderly, through telehealth.  Now, we are faced with the opioid crisis.  As she sees individuals and families suffer, she feels called to respond.  She has held certifications in Addictions Treatment as a CARN-AP through the International Nurses Society on Addictions (IntNSA) and tobacco treatment certification (CTTS) through the Mayo Clinic.  Most recently, she obtained her X-waiver in order to prescribe suboxone to individuals struggling with opioid dependence. 
Dr. Vest would like to encourage you to contact her at Associates in Brief Therapy.  If you would like to receive care for your mental health, she can help you, either face to face in office or through telehealth in the comfort of your home.  She believes in a holistic approach that embraces a healthy diet, exercise, stress management, therapy and medication if needed. 
To schedule an appointment with Dr. Vest:
Ages of Patients:
Adults (18-64 years)
Elders (65+ years)
Modality:
Treatment Modalities:
Cognitive Behavioral
Office Based Medication Assisted Treatment (MAT)
Motivational Interviewing