ABT Counselor and Therapist Profiles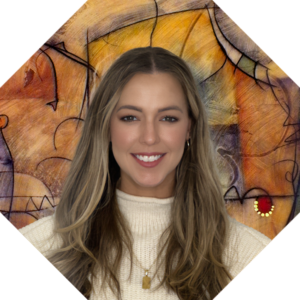 Issues:
Abuse (Physical, sexual, financial, verbal, emotional, etc.)
ADD/ADHD & Behavioral issues
Addiction (pornography or sex, digital/gaming, gambling, etc.)
Adoption
Adjustment Disorder
Anger Management
Anxiety
Autism Spectrum
Bipolar Disorder
Borderline Personality Disorder
Career Counseling
Chronic illness or pain
Codependency
Depression
Domestic violence and abuse
Eating disorders (anorexia or bulimia nervosa, binge eating disorder, etc.)
Emotional disturbance
Family Issues
Gender identity issues
Grief / Loss / Bereavement
Hoarding
Identity (ethnic / racial, gender, sexual, etc.)
Juvenile violence or legal issues
Life Coaching
Life Transitions
Marital (infidelity, divorce, communication or relationship issues, etc.)
Mood Disorders
Narcissistic Personality Disorder
Obsessive-Compulsive Disorder
Oppositional Defiance
Parenting issues
Panic Disorder
Personality Disorder
Pregnancy issues (infertility, abortion, prenatal, postpartum, complications, etc.)
Relationship Issues
Reactive Attachment Disorder
School issues (bullying, poor behavior or grades, test anxiety, etc.)
Self-esteem Issues
Self-harm
Separation/Divorce Mediation
Spirituality
Stress
Substance abuse
Suicidal tendencies or thoughts
Trauma & PTSD
Weight concerns
Women's issues
Gretchen is currently practicing as a Resident in Counseling. Gretchen is a graduate of Liberty University with a Master of Arts in Clinical Mental Health Counseling.
Gretchen specializes in the treatment and management of stress and anxiety, eating disorders, and trauma related issues, and utilizes techniques from various modalities such as Cognitive Behavioral Therapy, Solution-Focused Brief Therapy, Rational Emotive Behavioral Therapy, as well as utilizing mindfulness-based approaches. Gretchen desires to help individuals set and achieve personal goals, increase self-esteem, and learn to develop healthy coping skills to increase the quality of daily life and functioning.
Gretchen also enjoys working with athletes to identify individual coping skills through mindfulness training and self-compassion to achieve both optimal performance in their individual sport as well as a healthy sport-life balance to achieve their goals both within and outside of their sport.
Gretchen believes in providing a safe and nonjudgmental therapeutic space in which each individual can work to discover their unique personal strengths to achieve overall wellness.
To schedule an appointment with Counselor:
Ages of Patients:
Children (7-12 years)
Teens (13-17 years)
Adults (18-64 years)
Elders (65+ years)
Modality:
Individuals
Couples
Families
Groups
Faith-Orientation:
Christian
Treatment Modalities:
Coaching
Cognitive Behavioral
Compassion focused
Crisis Intervention
Culturally Sensitive / Multicultural
Dialectical Behavioral
Eclectic
Faith-based counseling
Mindfulness-Based (MBCT)
Narrative
Person-centered
Rational Emotive Behavior (REBT)
Solution-Focused Brief (SFBT)
Strength-based
Trauma focused / trauma informed