ABT Counselor and Therapist Profiles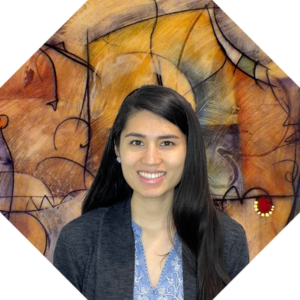 Issues:
Abuse (physical, sexual, financial, verbal, emotional, etc.)
Adjustment Disorder
Anxiety
Depression
Family Issues
Grief / Loss / Bereavement
Identity (ethnic / racial, gender, sexual, etc.)
Life Transitions
Marital (infidelity, divorce, communication or relationship issues, etc.)
Relationship Issues
Self-esteem Issues
Spirituality
Stress
Trauma & PTSD
Jolene has experience working with couples, families, adolescents, adults, and children. She received her Master's degree in Marriage and Family Therapy from Wheaton College where her training emphasized an experiential approach to working with family systems. She is now a resident counselor under David Mortellaro.
Jolene sees relationships as foundational to growth, healing, and progress as they are often what most build us up and simultaneously what have the capacity to cause harm or hinderance. She approaches cases from this context – enriched perspective, while also collaborating with the client's unique needs and goals. Her therapeutic style is strength-based and presence-focused, and hopes to foster new relational experiences within the therapy room that may then be translated to everyday life.
Jolene enjoys working with couples in distress, families, depression, anxiety, life transitions, trauma, and grief, among other presenting issues. Her experiences in other cultural contexts and her personal ethnic background also make her passionate about working with those from diverse cultural backgrounds and life experiences.
Jolene believes that it takes courage to reach out for help. She seeks to honor that step by valuing and exploring clients' unique stories and journeys, and creating an environment that opens opportunities for change.
To schedule an appointment with Jolene:
Ages of Patients:
Children (7-12 years)
Teens (13-17 years)
Adults (18-64 years)
Elders (65+ years)
Modality:
Treatment Modalities:
Attachment-based
Cognitive Behavioral
Culturally Sensitive / Multicultural
Eclectic
Emotionally-focused therapy for couples (EFT)
Experiential Therapy
Family systems
Play Therapy
Strength-based
Structural Family Therapy