ABT Counselor and Therapist Profiles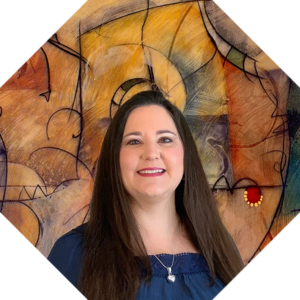 Issues:
Abuse (physical, sexual, financial, verbal, emotional, etc.)
Adjustment Disorders
Anxiety

Bipolar Disorder

Codependency

Depression

Domestic violence and abuse

Gender identity issues

Grief / Loss / Bereavement
Health issues (cancer, staged diseases, AIDS / HIV, etc.)

Identity (ethnic / racial, gender, sexual, etc.)

Life Coaching

Life Transitions
Marital (infidelity, divorce, communication or relationship issues, etc.)

Mood Disorders

Obsessive-Compulsive Disorder

Office Based Medication Assisted Treatment (MAT)

Relationship Issues

Self-esteem Issues

Sexuality (lesbian, gay, bisexual, pansexual, asexual, etc.)

Stress

Substance abuse

Trauma & PTSD

Weight concerns

Women's issues
Angela is a 2019 graduate of Liberty University's Licensed Professional Counseling Master's program. She completed her practicum and internship at Associates in Brief Therapy and is currently working toward completing her residency under the supervision of David Mortellaro. In addition, Angela has over twenty years of experience in management, communication, and customer service.
Angela treats patients in several age groups including children 8 to 12, teenagers, and adults. She is interested in treating those who are going through life transitions (i.e., career changers, different life stages, changing physical abilities, etc.), dealing with loss and grief, those dealing with depression, anxiety, and panic and couples with relationship issues.
Angela works collaboratively with patients to identify areas of life that need the most attention. She wants to meet patients where they are in their journey and help them navigate through life's difficult times. She believes in identifying and using a patient's strengths to develop solutions unique to their situation and needs.
To schedule an appointment with Angela:
Ages of Patients:
Children (8-12 years)
Teens (13-17 years)
Adults (18-64 years)
Elders (65+ years)
Modality:
Treatment Modalities:
Acceptance & Commitment
Cognitive Behavioral
Culturally Sensitive / Multicultural
Dialectical Behavioral
Eclectic

Mindfulness-Based (MBCT)

Narrative
Office Based Medication Assisted Treatment (MAT)

Person-centered

Play Therapy
Positive Psychology

Rational Emotive Behavior (REBT)

Solution-Focused Brief (SFBT)

Strength-based

Motivational Interviewing