ABT Counselor and Therapist Profiles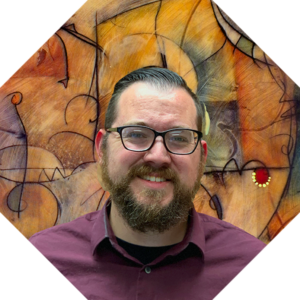 Issues:
Abuse (physical, sexual, financial, verbal, emotional, etc.)
ADD/ADHD & Behavioral issues
Addiction (pornography or sex, digital/gaming, gambling, etc.)
Adoption
Anger Management
Anxiety

Bipolar Disorder

Career Counseling

Codependency

Depression
Emotional Disturbance
Family Issues
Grief / Loss / Bereavement
Juvenile violence or legal issues

Life Coaching

Life Transitions
Marital (infidelity, divorce, communication or relationship issues, etc.)
Men's Issues

Mood Disorders

Obsessive-Compulsive Disorder

Office-Based Opioid Treatment (OBOT)

Parenting issues

Premarital
Pregnancy issues (infertility, abortion, prenatal, postpartum, complications, etc.)
Relationship Issues
School issues (bullying, poor behavior or grades, test anxiety, etc.)

Self-esteem Issues

Separation/Divorce Mediation

Sex Therapy

Spirituality

Stress

Substance abuse

Trauma & PTSD
Joseph is a Licensed Professional Counselor In the States of Virginia and Pennsylvania. he Graduated with is Bachelor of Science Degree from Lancaster Bible College in Professional Counseling/Bibicial Studies. Joseph is Board Certified as a National Certified Counselor through the National Board of Certified Counselors (NBCC)
Joseph provides Couples, Families, and Individual counseling specializing in marriage and relationship based counseling through use of attachment based theory. Joseph provides treatment using a relational model,and allows those he works with to explore there needs, and provides them a place to search and find security within self and those close to them. Joseph also provides Office Based Opioid Treatment Counseling, for those struggling with Opiod use disorders to come along side the medications ,and provide the best outcomes for those in the OBOT program.
Joseph has a desire to join with individuals, couples, and families to help them find and safe people, and safe places to allow them to discover a sense of security in the world around them.
To schedule an appointment with Joseph:
Ages of Patients:
Teens (13-17 years)
Adults (18-64 years)
Elders (65+ years)
Modality:
Individuals
Couples
Families
Treatment Modalities:
Attachment-based
Cognitive Behavioral
Cognitive Processing
Compassion Focused
Eclectic
Faith-based Counseling
Family Counseling
Family Systems
Integrative / Interpersonal
Maritial Counseling
Narrative
Office-Based Opioid Treatment (OBOT)

Person-centered

Relational

Solution-Focused Brief (SFBT)

Strength-based

Trauma focused / trauma informed