ABT Counselor and Therapist Profiles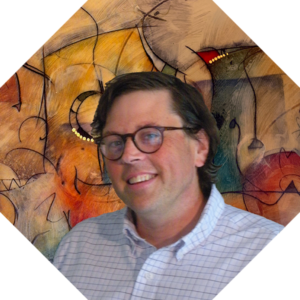 Issues:
Abuse (physical, sexual, financial, verbal, emotional, etc.)
ADD/ADHD & Behavioral issues
Addiction (pornography or sex, digital/gaming, gambling, etc.)
Adoption
Anger Management
Anxiety
Autism Spectrum
Bipolar Disorder
Codependency
Depression
Developmental disorders
Domestic violence and abuse
Emotional Disturbance
Family Issues
Gender identity issues
Hoarding
Identity (ethnic/racial, gender, sexual, etc.)
Intellectual Disabilities
Juvenile violence or legal issues
Life Transitions
Marital (infidelity, divorce, communication or relationship issues, etc.)
Men's Issues
Mood Disorders
Obsessive-Compulsive Disorder
Oppositional Defiance
Parenting issues
Premarital
Pregnancy issues (infertility, abortion, prenatal, postpartum, complications, etc.)
Relationship Issues
School issues (bullying, poor behavior or grades, test anxiety, etc.)
Self-esteem Issues
Self-harm

Sexuality (lesbian, gay, bisexual, pansexual, asexual, etc.)

Spirituality
Stress
Suicidal tendencies or thoughts
Trauma & PTSD
Scott works with individuals, children, adolescents and families to overcome life challenges. He holds two graduate degrees: a M.S. in Human Services and a M.A. in Marriage and Family Therapy. He is a Licensed Marriage and Family Therapist, a Certified Sex Offender Treatment Provider, and a Certified Clinical Trauma Professional.
Scott works with each client and family and uses strategies that are uniquely suited to their circumstances. Scott's overall approach to therapy is Systemic, meaning he considers the "big picture" and overall context in which the problems are occurring. Scott uses creativity, connection, humor, playfulness, and compassion to work with each client where they are in the process of making changes. He especially enjoys working with individuals struggling with Anxiety, Depression, and various traumas. He believes, as it has been said, that what is most human is mentionable and that what is mentionable is manageable.
Coming to therapy can, at first, appear overwhelming and, perhaps, a little scary. It may help to remember that we are all on the journey of life and that what makes us most human is our need for others. Reaching out for help is a courageous step in moving toward a preferred life for you, your spouse, family, children, and all those you love and care about.
To schedule an appointment with Scott:
Ages of Clients:
Children (7-12 years)
Teens (13-17 years)
Adults (18-64 years)
Elders (65+ years)
Modality:
Individuals
Couples
Families
Faith-Orientation:
Christian (The Episcopal Church)
Treatment Modalities:
Acceptance & Commitment
Attachment-based
Clinical Supervision
Cognitive Behavioral
Crisis intervention
Culturally Sensitive/Multicultural
Dialectical Behavioral
Experiential Therapy
Exposure Response Prevention
Family Counseling
Family systems
Integrative/Interpersonal
InternalFamily Systems
Narrative
Psychoanalytical
Psychodynamic
Solution-Focused Brief (SFBT)
Structural Family Therapy
Trauma focused / trauma informed
Treatment for inappropriate sexual behaviors