Meet Bobby Jessup, LPC, LMFT
ABT's Bobby Jessup is a Licensed Professional Counselor and a Licensed Marriage and Family Therapist. He's been in practice here since the late 1990's. ABT Counseling is the only place where he's done therapy.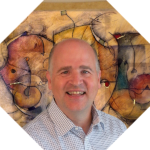 He likes treating patients with anxiety because he has discovered, during his many years of practice, the mechanics behind why we feel anxious and the mental mechanics behind anxiety.
He has a strong pro-marriage bias and believes that there should be no effort spared to save a marriage and family. 
Bobby also specializes in helping those who work in law enforcement or clergy who work in the church with their unique mental health challenges.
For more info about Bobby, or to schedule an appointment, click here.