Why You Might Want a Therapist
ABT Counseling's Darnell Barnes enjoys her work because she gets to watch people change and get healthy.
"I often liken therapy to the idea of being in a difficult situation, crossing a river in the middle of rapids. You keep getting sucked under. It's hard to find your footing. The therapist, however, is up on the hill above you and can see that just a quarter-mile around the bend, the water is calm. You just have to walk downstream or float downstream just a little bit, and you can find a smoother way across the river."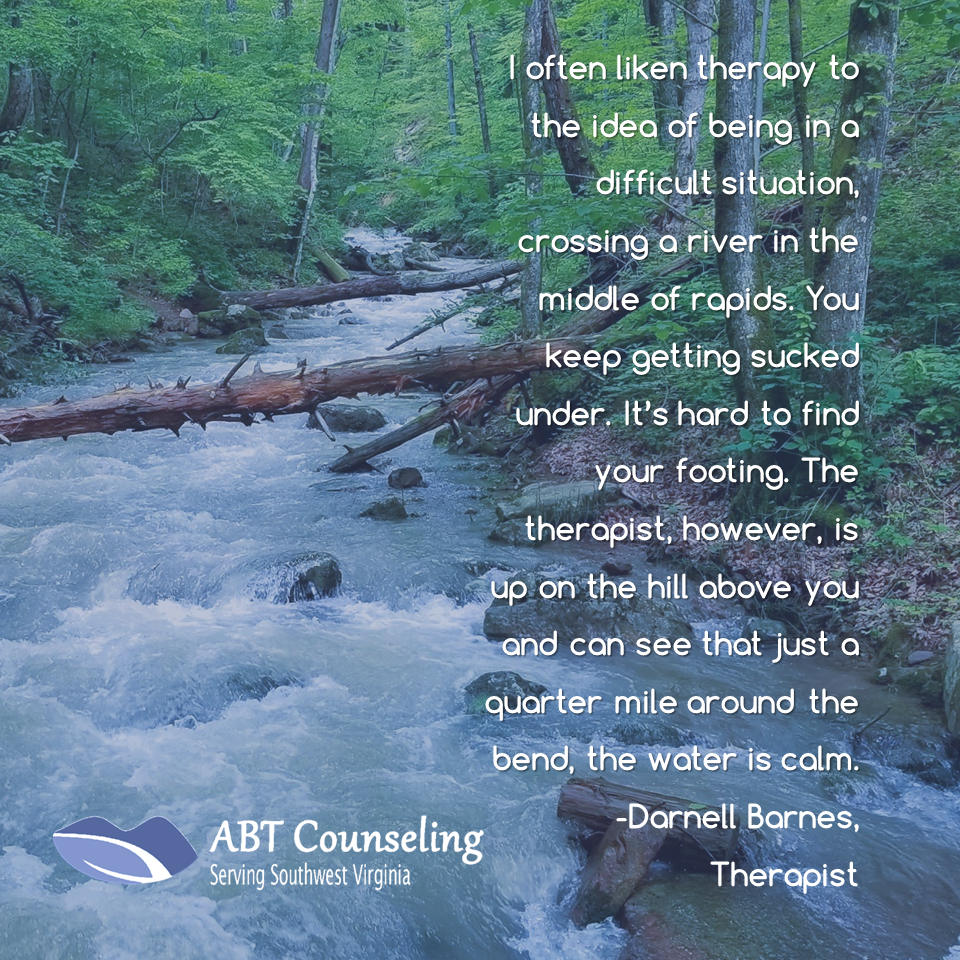 Navigating the waters of life can be especially challenging during this season of pandemic and COVID. Research shows many of us aren't coping very well. Just over 40% of those surveyed this summer report symptoms related to mental health disorders such as stress, anxiety, worry, depression. 
A therapist or counselor might be just what you need to help you navigate through these rough days.  They can often see things you can't. They can offer practical tools to lead you to a calmer path.
For more info about Darnell or to schedule an appointment – in person or via Telehealth – click here.